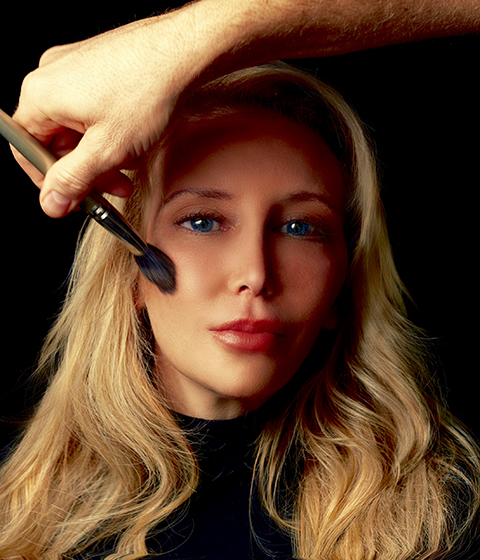 Awards and Achievements:
Top 40 Under 40 – 2001
WWD Newcomer of the Year – CLEAN Perfume: 2003
CEW Award Product Excellence – Fusion Beauty – 2006
CEW Award Product Excellence – Fusion Beauty – 2007
Fashion Institute Rising Star Award – 2007
Cosmopolitan Magazine Fun Fearless Female Award – 2007
Ernst and Young Entrepreneur of the Year Award – 2008
Ernst and Young Product Excellence and Marketing National Citation – 2008
Various others incl HBA awards…
If anyone knows beauty, it's Randi Shinder. A self-proclaimed beauty junkie, Randi has created and launched five beauty brands so groundbreaking that they have formed new categories in fragrance and skin care—including her latest ventures, i smell great® and the Greatness® beauty and lifestyle brands.
Randi's foray into the competitive beauty market began in 2002 with the very successful, award-winning launch of CLEAN Perfume. CLEAN offered a unique fragrance experience meant to recreate everything in Randi's world that was the epitome of CLEAN and mimicked that universal "just stepped out of the shower" feeling.
Randi's next venture partnered with multi-platinum recording artist Jessica Simpson to create a prestige beauty brand, Dessert Beauty, the only sensory beauty experience based on scent and flavors. Two off-shoots to Dessert Beauty, Dessert Treats and Sweet Kisses went into the mass market and obtained major national distribution. Dessert was new, innovative and fun,  and became the first brand to exceed $10 million in sales at Sephora.
In 2005, Randi launched the first ever micro-injected collagen lip plumper, LipFusion, under  a new sexy and scientific company called Fusion Beauty. LipFusion became an instant success and an anomaly in the industry selling 2.5 million units in the first nine months at Sephora alone, including two sellouts.
Fusion Beauty continued to flourish as the marquis brand of Randi's beauty empire with breakthrough products that attracted a strong consumer following all over the globe. Randi paired CLEAN Perfume and Fusion Beauty brands under the corporation Fusion Brands Inc., which she later sold her majority stake of in 2006.
Randi continued to run the company until 2009 upon which time she sold her remaining equity. Randi's re-entry into the industry came again with innovation and groundbreaking technologies. In 2014, she decided that smelling good was not good enough and along came i smell great®, a new line of fragrances based on pure extractions and Scent Sphere® technology. A true disruptor brand, i smell great® empowers women to mix, match, create, reactivate and be great.
Randi is now in the process of creating a world of Greatness® in various categories including beauty, lifestyle, home and apparel. This includes greatbeauty.com, where she leads as the site's Beauty Authority.
Randi was born and raised in Montreal, Canada and now splits her time between Canada and the United States. Randi has two grown children who inspire her every day as she watches them build and define their own life paths, filled with greatness. 
Working with Randi: A Partner's Perspective